Office Equipment
Here at Lake Business Products, we take pride in the quality of the products we sell to our customers. Our long and successful relationship with Canon has helped us to become one of the largest business products distributors in Ohio, and has placed us in the Canon Advanced Partner Program once again for 2018. After almost 30 years of upholding a strong and steady relationship with Canon, Lake Business Products then signed a contract with HP in 2018 and gave us a larger product base by offering these innovative and quality machines to our customers. Click the link below to view our product library. For any additional information, please contact our main office at 1-800-443-4583.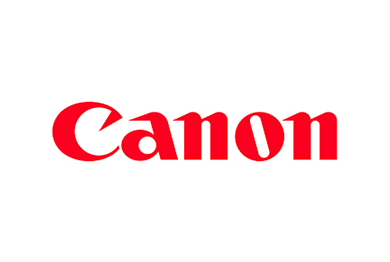 Canon Products
Canon has been a leader in imaging technology since the 1970's. Canon has led industry trends first promoting the Multifunctional Peripheral (MFP) and the Color Laser Copier. The MFP trend began in 1994, and continues today with ever-evolving technology.

Canon products optimize your business productivity and offer you the latest in technology.
Canon offers a full line of office copiers, printers, production printers and large format printers to meet the needs of all size of offices in color and black and white.
HP Products
HP has been another worldwide leader in their industry, offering some of the most innovative technologies on the market today. Combining services with HP in 2018, we believe our relationship will grow, and are excited to be part of the new technologies they will bring to our industry.
HP will help us to offer our customers the highest quality and efficient products in todays' market!

HP offers a large range of printing, copying and imaging products that help customers to print less and save more. We can help you find the right HP printer or copier and customize them to your needs!
CONTACT US TODAY TO LEARN MORE!
"The Lake County Y has been an extremely satisfied customer of Lake Business Products for many years. We have always found them responsive to service needs and as a non-profit, have appreciated their expertise in structuring a business machine program that helps contain costs. Their role in our philanthropic efforts has also made them an important stakeholder in delivering the Y's mission to our community. Lake Business Products is a great community partner!"
- Dick Bennett, CEO/ Executive Director of the Lake County YMCA
"Andrew and his team at Lake Business Products have always been attentive to our needs.  Even though we are a small non-profit with only one copier, Andrew and Lake have always made our needs/requests an important priority.  Our machine works great and we have needed very few service requests.  We especially appreciate the philanthropic support of our mission.  Thank you! 
- Julie A. Moldvay, CPA, Director of Finance
"Lake Business Products has been awarded multiple contracts from West Geauga Local Schools for copiers and printers. Due to their vast knowledge on their equipment and services, they were able to assess our needs and outfit our school system with the appropriate machines, service and usage.
We did an extensive review of several vendors and decided on Lake Business Products because of the complete package of cost, service and reputation. We have been happy with their honesty and integrity. Their service and responsiveness over our multiple locations has been speedy and courteous."
– S. Whelan / Director of Technology, West Geauga Local Schools
"Lake Business Products has been our go-to copier company for over 10 years.  When it came time for us to replace our outdated main office Canon copier, we called LBP.  Whenever we had an issue with the copier, often we would get same-day service from a technician who lives in our community.  He is professional and usually got us up and running again right away.  When it is time to order toner, most often we would have next day delivery.  There are many copier companies out there who would like to sell us a copier, but what happens after the contract is signed is the telltale of a better company.  Lake Business has not disappointed us." 
- Carol Shenker, Simmons Brothers Corporation
"Lake Business is our vendor of choice for copiers and printers. Due to their vast knowledge on their equipment and services, they were able to assess or needs and outfit our company with the appropriate machines, service and usage.
We did an extensive review of several vendors and decided on Lake Business Products because of the complete package of cost, service and reputation. Their honesty and integrity far outweigh their competitors. Although they are a local company, their service and responsiveness over our multiple locations has been exceptional."
– N. Sprutte / DLH Bowles